Tyrida in MAKS-2019
The XIV International Aviation and Space Salon (Moscow Airshow) was held in Zhukovsky Air Base, Moscow, from the 27th of August to the 1st of September 2019. Tyrida was invited to join in the national delegation to present this grand airshow.
Moscow airshow was one of top five airshow in the world and organized by Ministry of Industry and Trade of the Russian Federation and ROSTEC. This salon has attracted 800 aeronautical manufacturers from 36 countries, and covered about 17 fields, such as aircraft for civil and military use, aero engines, UAV, new materials, additive manufacturing and AI, etc.
China was invited as the guest of honor to lead about 20 enterprises from China to attend this airshow, such as AECC, AVIC, COMAC,CASIC, Tyrida and other universities.

The President of the Russian Federation Vladimir Putin and the President of Turkey Recep Tayyip Erdogan greeted the participants of the opening ceremony(Left )China Show Center (Middle )
Minister of Industry and Information Technology of China and Minister Industry and Trade of the Russian Federation (Right)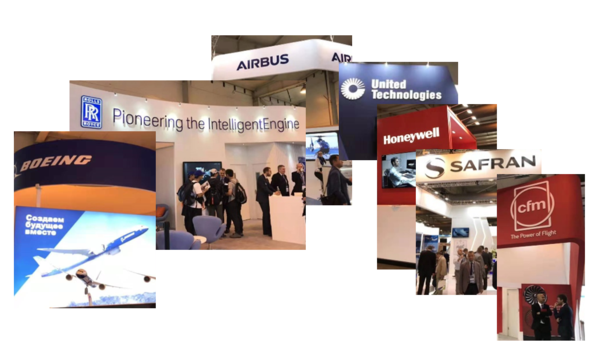 During the show, Tyrida's International Business Manager has presented about 200 booths and introduced Tyrida's unique LSP technology to related customers. One of the exhibitors in Russia has a 2-hour's talk with Tyrida's manager and showed his intention to do some trails via LSP and prefer to apply LSP to its own aeroengine components after tests. Besides, other aeroengine manufactures were also interesting into Tyrida's LSP technology and products.
Participation to the MAKS-2019 is a strategy for Tyrida to exploit Russian market after last visit to ARMY-2019.This will popularize the knowledge of LSP and expand the brand effect of Tyrida.